Prohibited is that which is forbidden, prohibited, cancelled. Deleted. But its Latin etymology tells us something more, giving a complex image of what is not allowed: prohibere, in fact, literally means to "have in front". And this is no coincidence. Forbidden is what we do not allow ourselves. Yet it is before our eyes. It is denial, taboo, law, but also desire, secret, unspeakable. The forbidden tells us who we are, both as a collective and as individuals.
Letizia Russo
This Message Was Deleted brings together a writer and an audience member to interact as performers through an intimate dialogue on the theme of the prohibited.
During the performance, an audience member meets an Oracle through a virtual room and has 20 minutes to ask a question and elaborate on it. The Oracle guides them through a dialogue towards recognising or giving a name to their own "forbidden" thought. The collated writing from these dialogues becomes a dramatic text constructed by several hands, without any hand knowing who the other hands are.
Mein Vater Erzählt Mir Jeden Sonntag Unsere Neun Planeten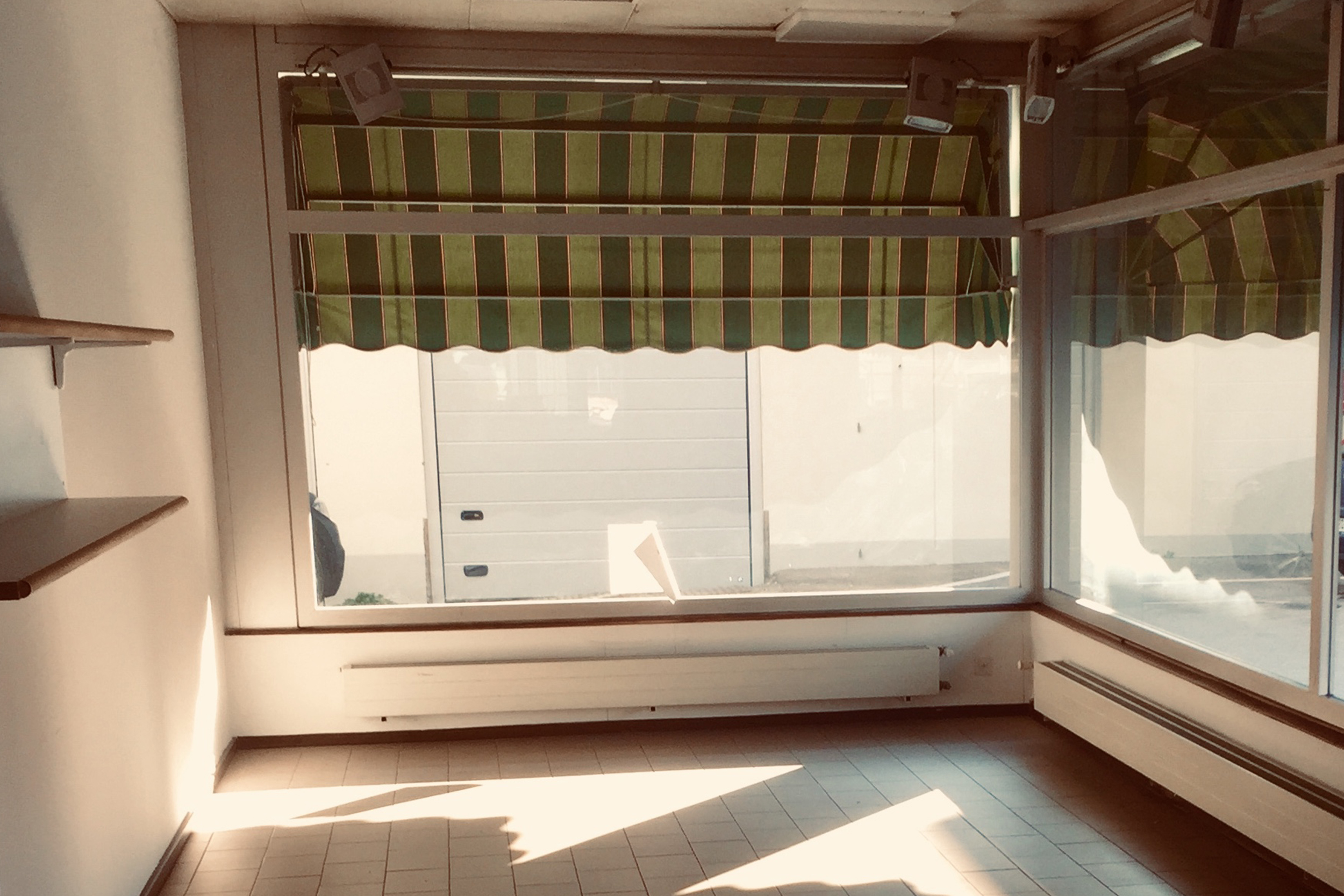 A ship is the greatest reservoir of imagination. Civilizations without boats tend dry up their dreams. Espionage replacesadventure, police replace pirates.
Michel Foucault
Mein Vater Erzählt Mir Jeden Sonntag Unsere Neun Planeten is a sound and performance installation curated by Alan Alpenfelt and Francesca Sproccati. It invites the public to discover heterotopic spaces where the experience of listening and sharing solitude helps to detach ourselves towards unfamiliar places, to a spiritual space that re-opens the imagination, creativity and the way we reflect upon things.

Two urban shops are transformed into spaceships and inhabited by two astronauts for the duration of 24 hours, both connected by a radio transmission.
The first one is a radio station that wants to question the unknown spaces beyond the boundaries of the Earth through the practice of listening.
The second one is a place where the gaze is focused on the relationship of intimacy between human beings, exploring the distance that separates one body from another through the practice of listening and spending time dancing, taking care of a garden made of memories of encounters with old people.

Francesca and Alan are both convinced that there are fewer and fewer uncontaminated places on Earth to explore alternative views on society and on themselves. So they decided to go into Space; a place in which the absence of gravity allows new experiments.
By entering a spaceship and navigating in solitude, they can drift towards heterotopic spaces made of sound and subjective time, where listening experiences and meditation help them to detach from what is known and defined. A necessary and spiritual space to re-open their imagination, creativity and the way they reflect upon things.

Unlike utopias which console us by giving us virtuous and perfect spaces to imagine, heterotopias suspend any sort of given truth. They are disquieting because they secretly undermine our language, break up and tangle clichés, devastate the "syntax" that keeps words and things together. They dry up the pre-existing discourse, they block the meaning of words, retracing their roots from every possibility of grammatic expression.

In a world overwhelmed by visual consciousness and political compliance, Alan and Francesca want to explore new places capable of cultivating alternative imagination.

Each in their own, they pass a day and a night bathed in spatial sound "travelling" for 24 hours from a point A to a point B. On their way, they encounter objects, planets and ufos that activate sound works collected during a call. Every minute of the transmission of the journey corresponds to 4,101,650 km.

The public can freely access the two spaceships at any time of the performance and remain with them as much as they want. They are invited to listen together and participate in the solitary activities that each astronaut undertakes while passing the time during the long journey.
Discover more here
︎
meinvater.cargo.site
---
Funded by
ProHelvetia
SRKS/FSRC
Republic and Canton of Ticino - Swisslos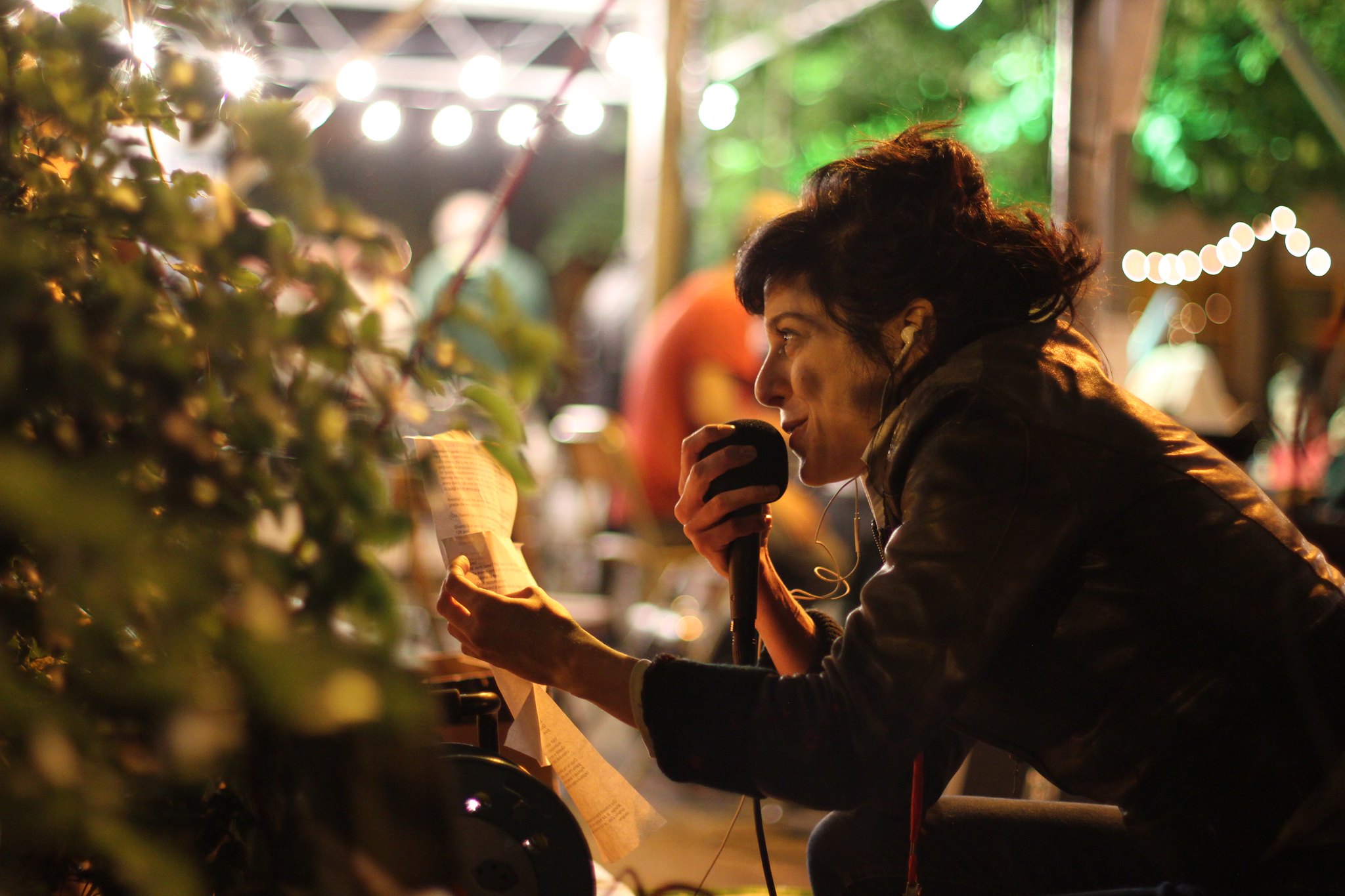 "Our touch expands over all these decades, through the flesh and blood of all women in our family."
Black Bird / White Bird - Ural Biennial, RU, 2021
---
One-to-one / site specific
2015 ︎
Concept
Alan Alpenfelt
Writers
Milan (I): Adalgisa Vavassori, Nello Provenzano, Ulisse Romanò, Valentina Ghelfi, Matteo Prosperi, Fabrizio Rocchi, Clara Mori, Elena Savio
Valletta (Malta): Angele Galea, Diandra Anne, Bernard Satariano
Napoli (I): Ramona Tripodi, Andrea Cioffi, Nello Provenzano, Carla Valente
Modena (I): Ulisse Romanò, Gabriele Ciavarra, Anahì Traversi, Eleni Marangakis
Ekaterinburg (RU):
Lena Buzueva,
Anya Matveeva,
Sasha Rakhmanova,
Katerina Gladysheva,
Masha Chernykh
Secret Sound Stories is a one-to-one intimate and personal guided path in which stories are presented as audio tales written by hidden performers, using wireless headphones. These stories are related to contemporary conflicts as a parallel performance inside an exhibition or urban landscape.

The listeners are guided through their secret stories, creating a personal visual sound map; an intimate, parallel secret world of which other visitors are unaware.

Every performance is unique with new stories written by performers based on the festival or exhibition's theme.
---
︎
Past
Ural Industrial Biennial
Ekaterinburg, Ru
2-3 / 9-10 / 17-19.10.2021
Ural Biennial 2021
Altofest

Strait Street, Valletta
Malta
11-13.5.2018
Altofest Valletta2018
Altofest Naples
Resonances 2017
European Commission's
SciArt Exhibition
May 2017
Museo della Scienza, Milan
Site
Altofest
Palazzo San Felice
Naples, I
2-3.7.2016
Site
Trasparenze
Modena, I
2016
Site
Biennale dell'Immagine
Chiasso, CH
2015
Site