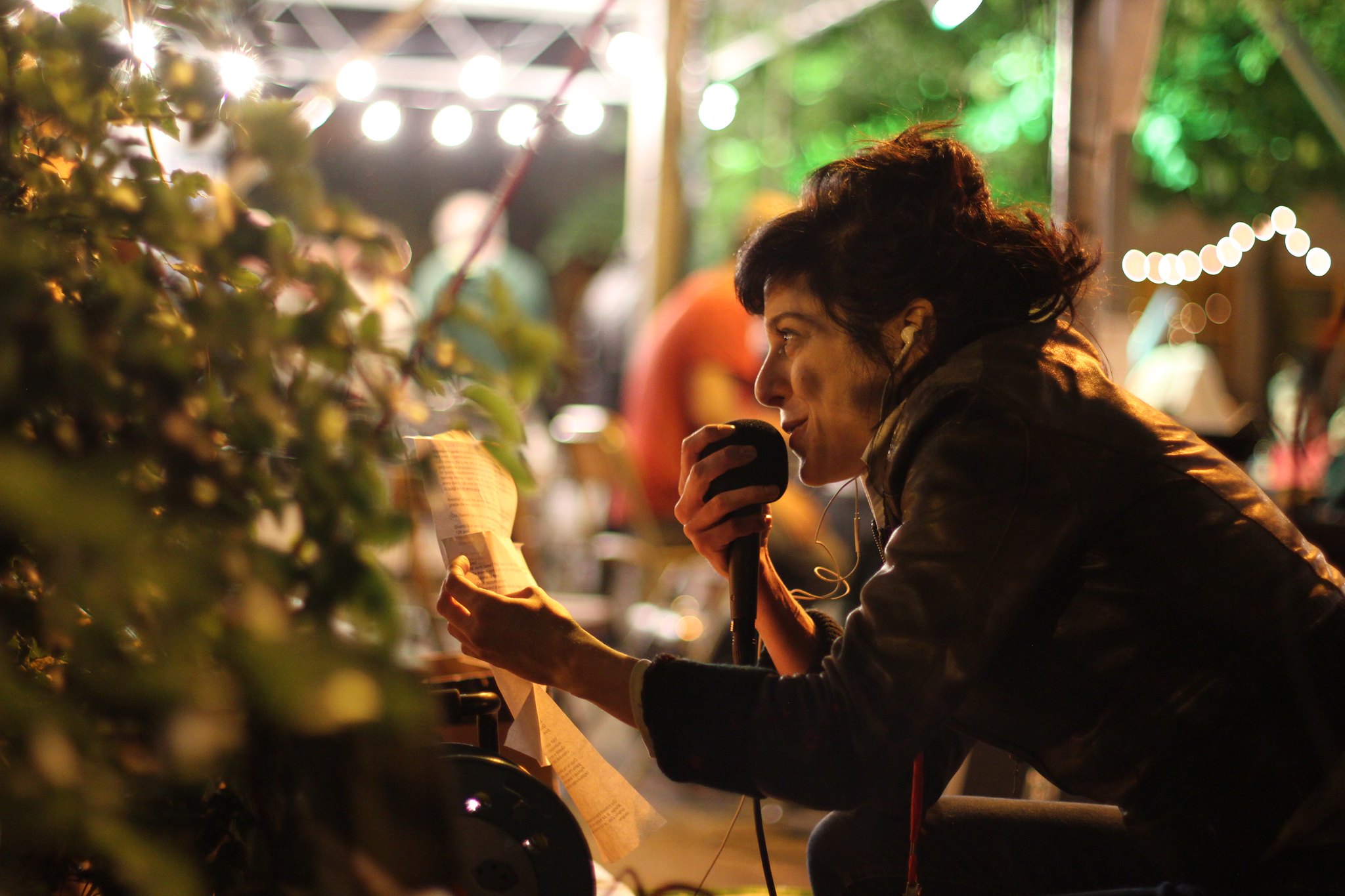 "A wonderful sound experience. The narrative expands your sense of time, breaking down the scenes of a photo and showing you a whole different world. You have the opportunity to admire the details and project yourself into another world. While everyone else is doing their blah blah, you are not even aware of being at a vernissage."
Audience member
---
One-to-one / site specific
2015 ︎
Concept
Alan Alpenfelt
Writers
Milan (I): Adalgisa Vavassori, Nello Provenzano, Ulisse Romanò, Valentina Ghelfi, Matteo Prosperi, Fabrizio Rocchi, Clara Mori, Elena Savio
Valletta (Malta): Angele Galea, Diandra Anne, Bernard Satariano
Napoli (I): Ramona Tripodi, Andrea Cioffi, Nello Provenzano, Carla Valente
Modena (I): Ulisse Romanò, Gabriele Ciavarra, Anahì Traversi, Eleni Marangakis
Ekaterinburg (RU):
Lena Buzueva,
Anya Matveeva,
Sasha Rakhmanova,
Katerina Gladysheva,
Masha Chernykh
Secret Sound Stories is a one-to-one intimate and personal guided path in which social and existential themes are presented as audio tales written by hidden actors, using wireless headphones. These stories are directly related to different exhibited art works such as photos, painting, historic buildings or pure darkness: through the presentation of a series of photographs or specific objects we give life to unique personalized tales that unveil to us details of realities which are often forgotten or forgotten in our society.

The listeners are guided through their secret stories, creating a personal visual sound map; an intimate, parallel secret world of which other visitors are unaware.

Every performance is unique with new stories written by performers based on the festival or exhibition's theme.
Discover more here
︎
secretsoundstories.com
---
︎
Past
Ural Industrial Biennial
Ekaterinburg, Ru
2-3 / 9-10 / 17-19.10.2021
Ural Biennial 2021
Altofest

Strait Street, Valletta
Malta
11-13.5.2018
Altofest Valletta2018
Altofest Naples
Resonances 2017
European Commission's
SciArt Exhibition
May 2017
Museo della Scienza, Milan
Site
Altofest
Palazzo San Felice
Naples, I
2-3.7.2016
Site
Trasparenze
Modena, I
2016
Site
Biennale dell'Immagine
Chiasso, CH
2015
Site