Before The Revolution Remix
Can language contain the evolution of a society? [...]
Continue reading further down
---
Online theatre

︎2022
Part of
Lingua Madre
- a project by
Carmelo Rifici
and
Paola Tripoli
winner of:
︎ the Hystrio Prize for Digital Theatre 2021
︎ Premio Ubu 2021
Web adaptation and direction
Alan Alpenfelt
Voices
Monica Piseddu
Valentino Villa
Sound design
Zeno Gabaglio
Web design
Ivan Pedrini
Mike Toebbe
Irene Masdonati
Production
LAC
Presented in Lugano at the 27th edition of the FIT Festival, Before the Revolution by the Egyptian playwright Ahmed El Attar is here re-interpreted by Monica Piseddu and Valentino Villa and remixed by Alan Alpenfelt and Zeno Gabaglio who render it through a sound creation designed for web and SMS interaction.

In its original stage format, El Attar intertwined documentation and fiction relating to pre-revolutionary Egypt and the build-up to the "Arab Spring". In this new adaptation, the sound creation conceived by Alpenfelt and Gabaglio for Lingua Madre draws on that imagery, with the addition of a reflection on whether it is possible or not to create Art freely.
The audience member is invited to enter the website and has the option whether to give his/her phone number, which will be deleted from the website's system at the end of the experience.
An enigmatic video starts and an audio-drama is played, meticulously associated with the ongoing development of the video's content. During the experience, the phone starts receiving a series of sms' which tell a parallel story that unfolds into a strikingly reality.
All three narratives lead to one place.
Enjoy the experience (only in Italian language
):
︎
Before the Revolution Remix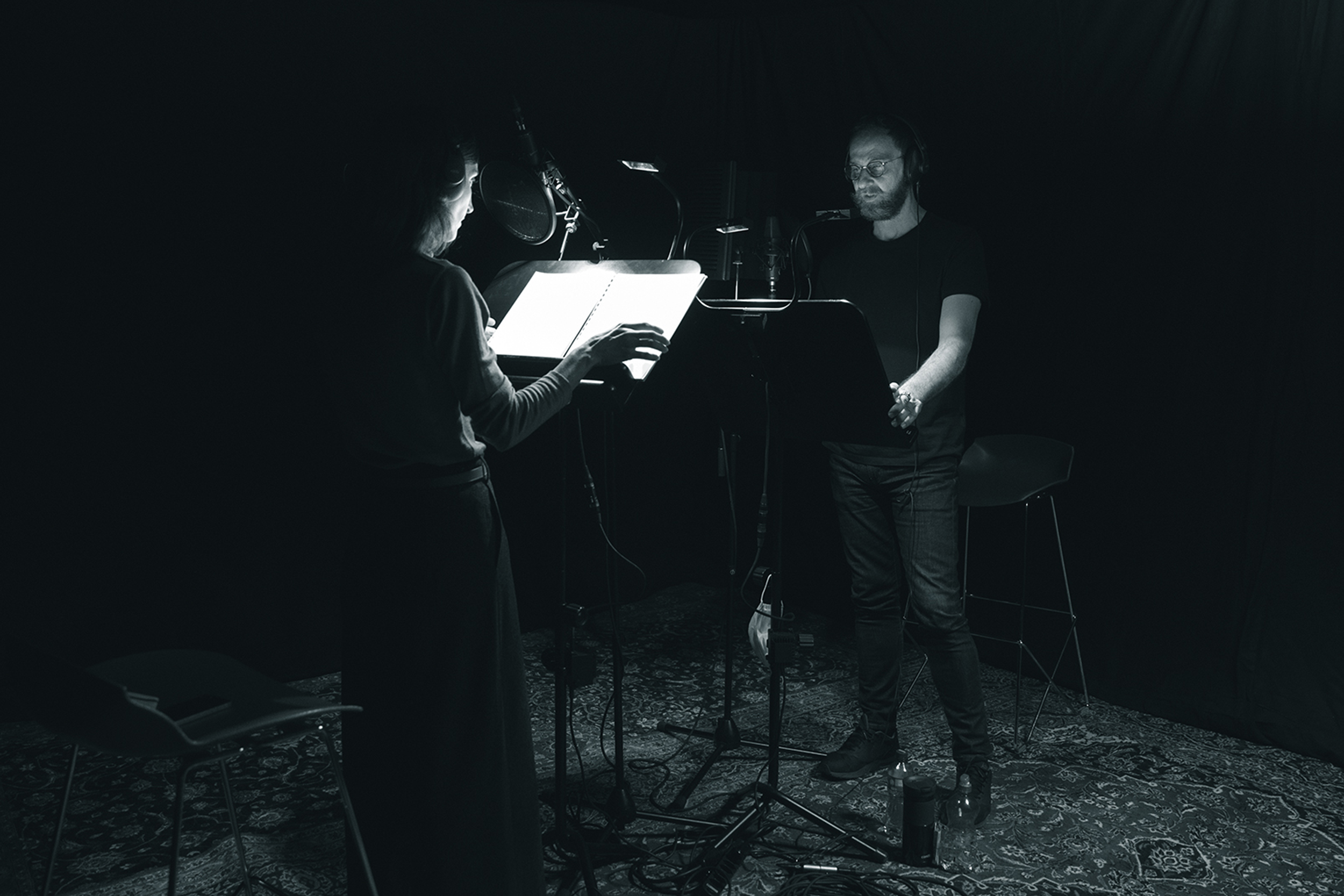 Monica Piseddu & Valentino Villa during recording sessions, LAC, Lugano.
Reading social network comments, with the inherent violence in the nefarious attacks launched from one account to another, the hatred and venom shouted at home or at neighbours, the violence of the superheroes that mass films continue to favour, the rhetoric that conceals (when it does not exploit) anxieties, malaise, distrust, poverty and misery - you would hope not. Yet it is precisely in language that one can read the direction in which the world is evolving.
In Before The Revolution, language marks a limit, an anthropological and social condition that could no longer continue. And indeed in 2011 Arab society took to the streets in an attempt to find new solutions. But Before The Revolution also traces an impossibility of expression, an impossibility of progress, an inability - for language - to further investigate reality.
Indeed, in the original play, it was the theatrical staging, the stage space, that expressed the unspeakable in all its explosiveness. The challenge of transposing such a vehement duality - that of text and stage, without being able to rely on the physicality of the body - into sound alone seemed immediately daunting. The search for a solution - an authentic one, not a surrogate - meant defining a new alternative with respect to the sound flow of language. A deus ex machina of perception that would be able to instil the question, to suggest the doubt around the sayable. The unpredictable alternation between the platforms of digital fruition seemed to us the most appropriate solution. Leaving the linearity of Before The Revolution to one vector - even if remixed with an authentically musical taste - and moving to other vectors the making of the project, that all those doubts - those reflections, those fears - have seen to be born and to mature.
- Director's notes
---
︎
Past Events
FIT - Festival internazionale del teatro e della scena contemporanea
Lingua Madre
1-10.10.2021
Site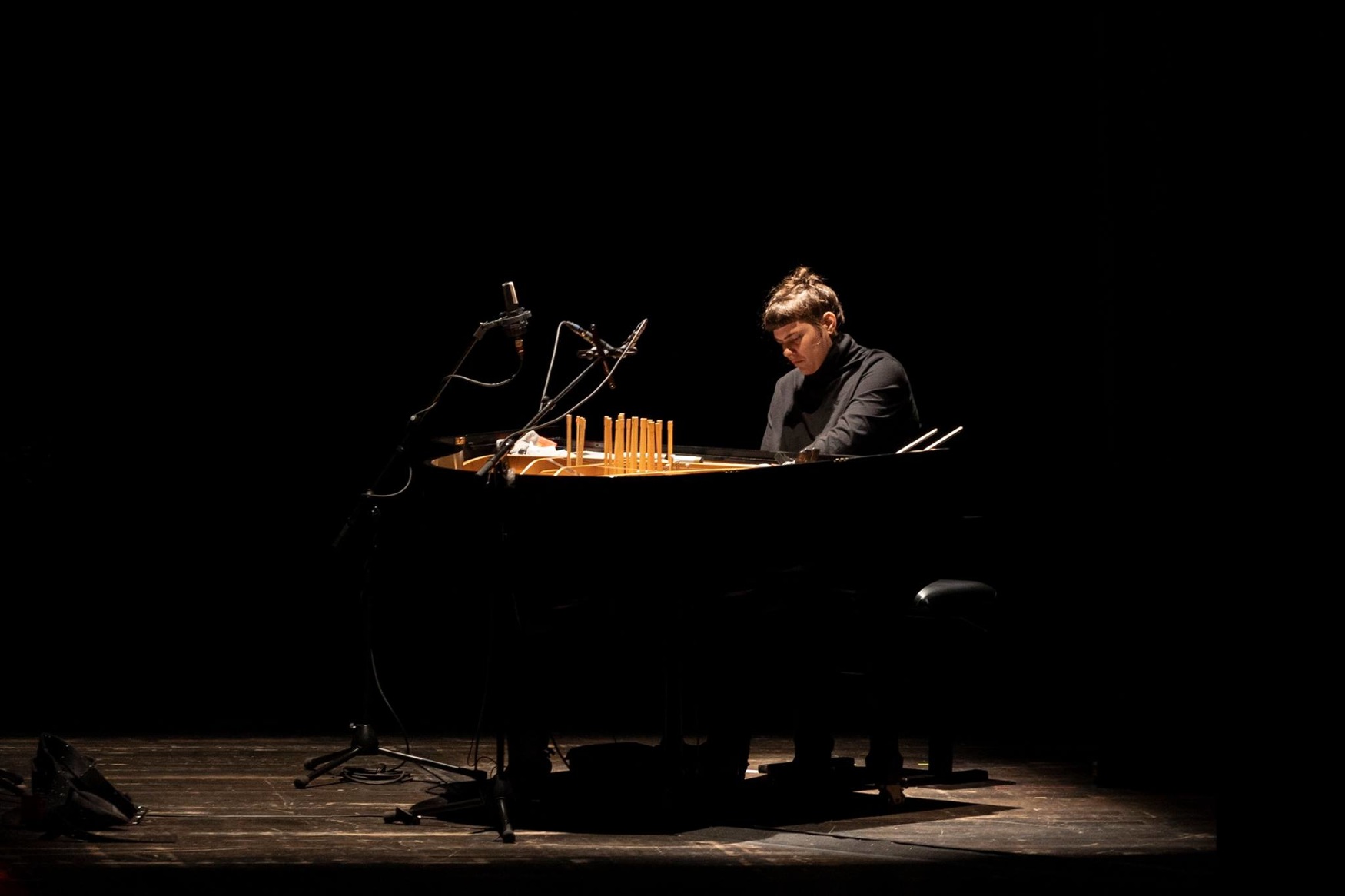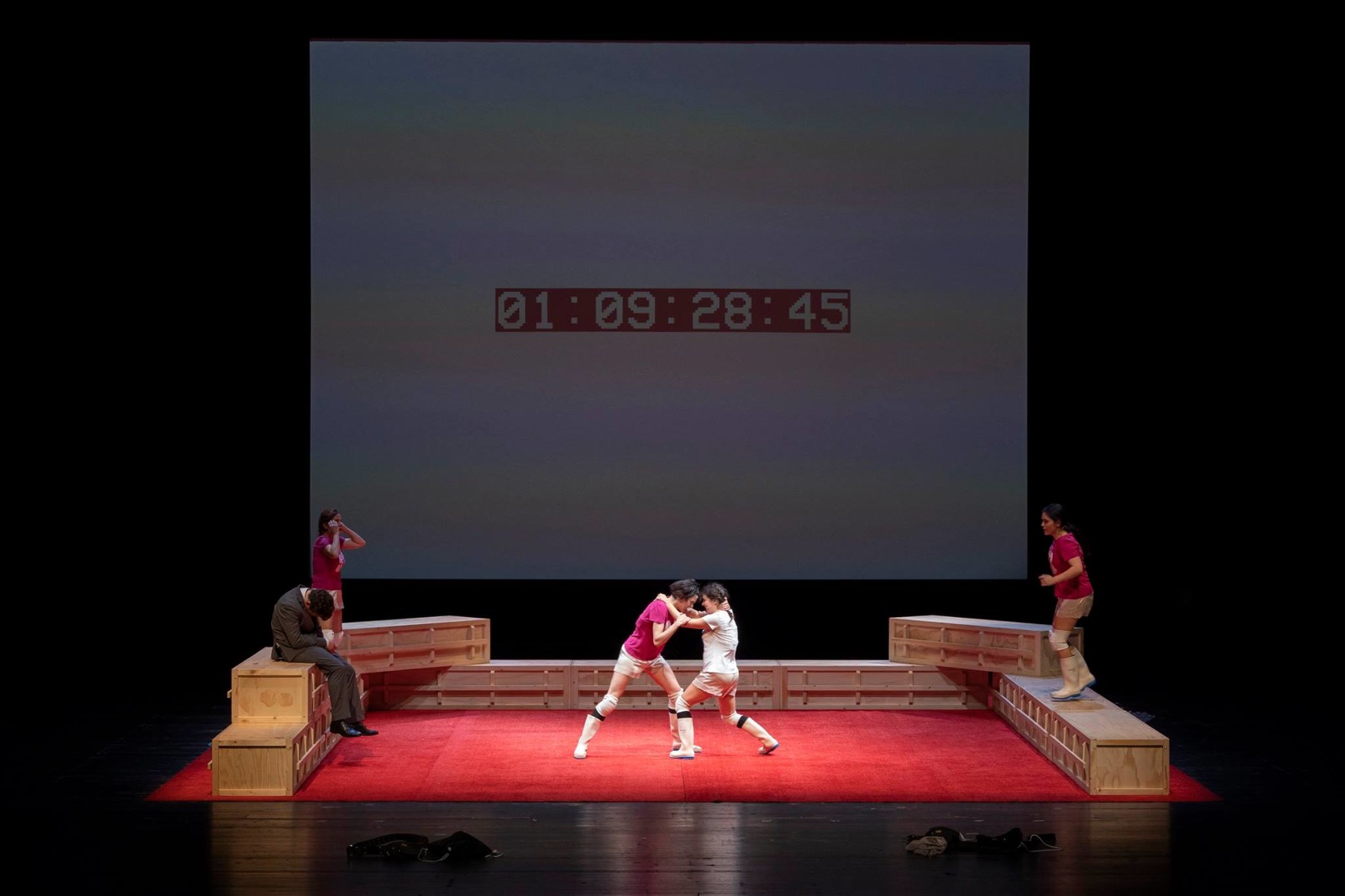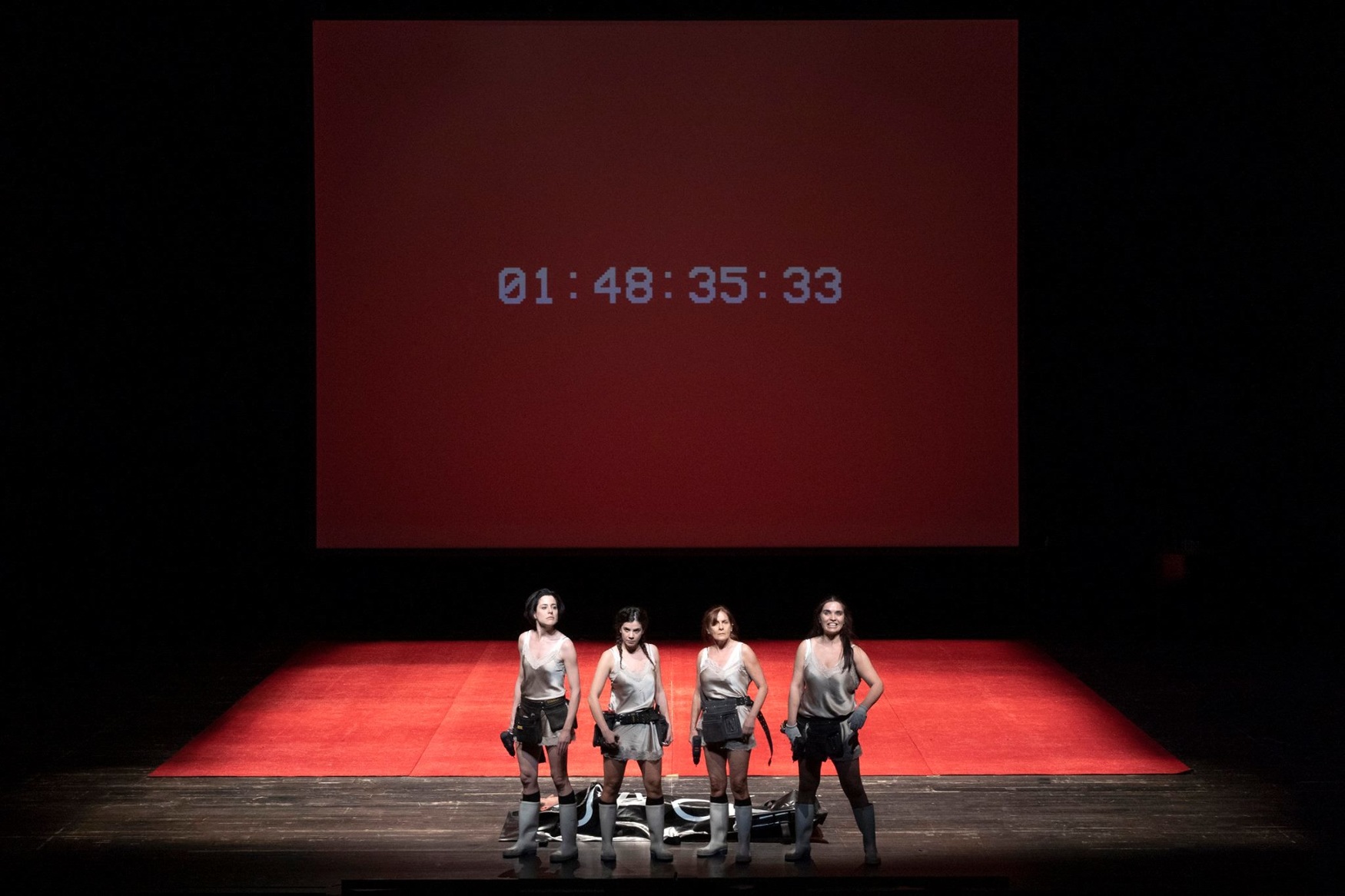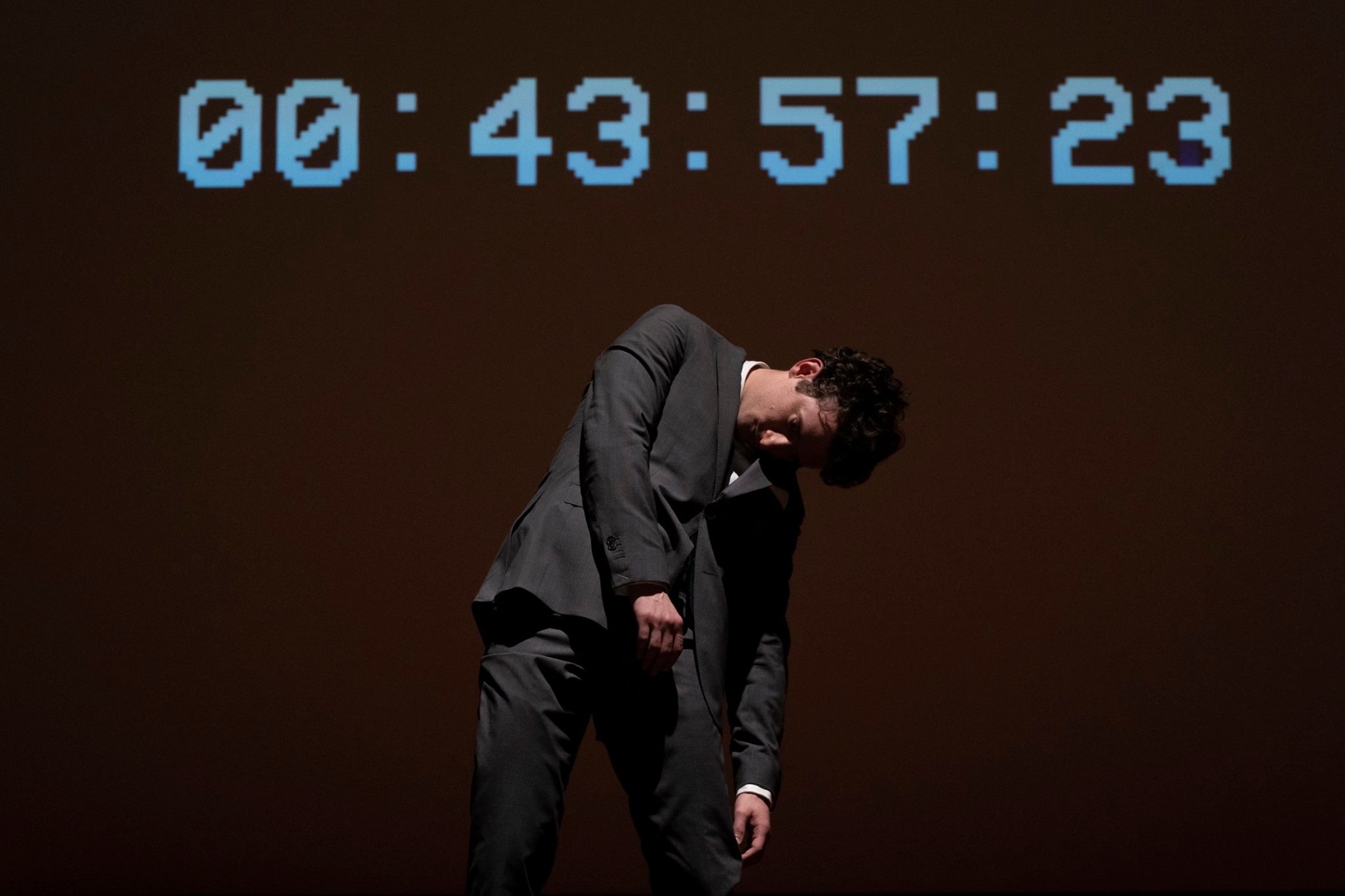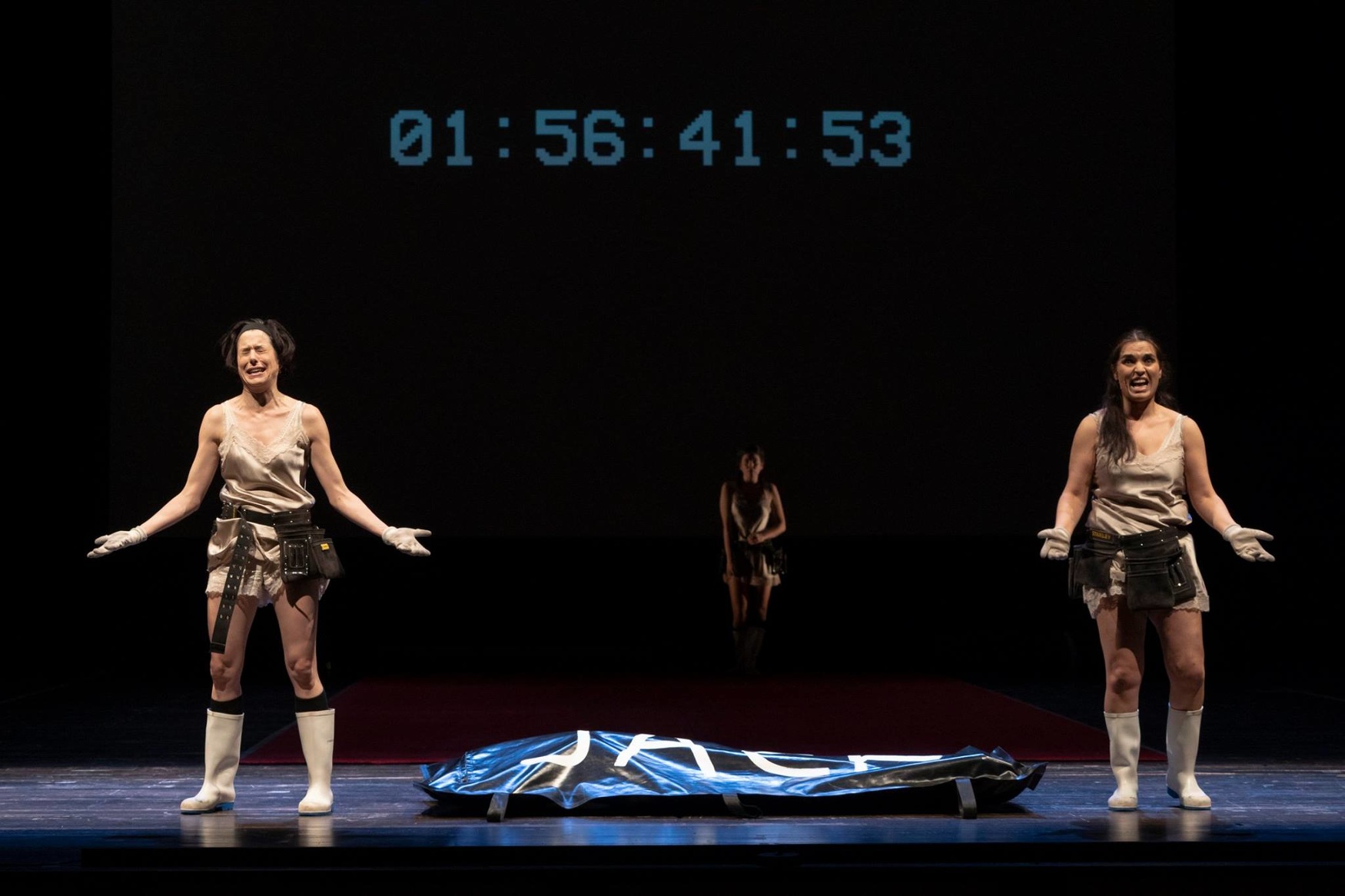 We looked as if we would never be subject to decay, there didn't seem to be an ounce of flesh anywhere. We were somehow meatless, healthy, yes and yet it was our flesh that was always hit the hardest. If it really had been flesh.
Jackie -
Elfriede Jelinek
Jacqueline - Jackie - Lee Bouvier Kennedy Onassis is the most famous American First Lady in history, an icon of a society that mirrors a media-driven world; a world in which image is worth more than reality. Jackie is the prototype of the "new" woman; the perfect wife, mother and widow, yet imprisoned in her elegant Chanel suit stained with blood and brain matter.
Jackie seems to be unable to break out of her character, becoming the mirror of something that we recognise belogns to us, too. We ourselves are Jackie. We, with our faces painted and our party clothes, our perfect body weight and our family photos. We, who don't know who Jackie really is any more than perhaps we know ourselves. And so it is that Jackie instils in us the doubt that behind the image and pop iconicity there is a raw truth and that true existence lies elsewhere.


"In the light of recent "Me Too" movement, I found the female condition to be an interesting focus for the exploration of the mysterious dialectic between oppressor and oppressed. Without wanting to find either intended victims or potential heroines, I found that female characters offered a further condition in which oppression is perhaps most clearly revealed: they are all too often subjected to control over their freedom, desires, roles, and self expression. The consequences have long-term physiological, bodily, psychic and linguistic effects." Director's notes


---
︎
Past events
LAC - Lugano Arte e Cultura
12-13.2.2019
Site
"Sensational immersion into Beckett: a shower of music and sound!" - Corriere della Sera
"Adele Raes, surprising expressive talent" - Migros Azione
"A show of authentic sensitivity that strikes even the subconscious" - Il Sipario
"Spectacular and innovative, it grasps the spirit of Beckett" - ChiassoLetteraria
"I was so shaken I had to put my organs back into place" -
Audience member
---
Musical theatre
2015 - 2018
︎Selected at the Rencontre du Théâtre Suisse 2016
Written by
Samuel Beckett
Direction
Alan Alpenfelt
With
Adele Raes
Live music
NITON
(Zeno Gabaglio, Luca Xelius Martegani, El Toxique)
Video
Roberto Mucchiut
In an unspecified future, which could also be the past, a crippled being called Croak keeps Joe (Words) and Bob (Music) prisoners in a tower. Regularly he visits them, demanding they formulate expressions on th emeanings of ancient human concepts, such as Love and Aging. Bob talks through music, Joe through words, both trying to please the despotic Croak and bring him back towards vivid images of beauty and the fullness of life. One night in the tower, Croak sees a face through the candle light. The force of this memory is unbearable, physically overwhelming. It shakes the existence of all three and obliges Croak to retire, leaving Joe and Bob to their tragic fate.
Alan Alpenfelt together with alluring electronic experimental group NITON investigate the visual force of the sound consciousness of Words and Music, committed to the idea that Samuel Beckett's radio drama is now more than ever of disarming modernity.
---
Co-produced by
ChiassoLetteraria
Funded by
FSRC
- Fondazione svizzera per la radio e la cultura
Repubblica e Cantone Ticino - Fondi Swisslos
Ernst Göhner Stiftung
The Trial for the Donkey's Shadow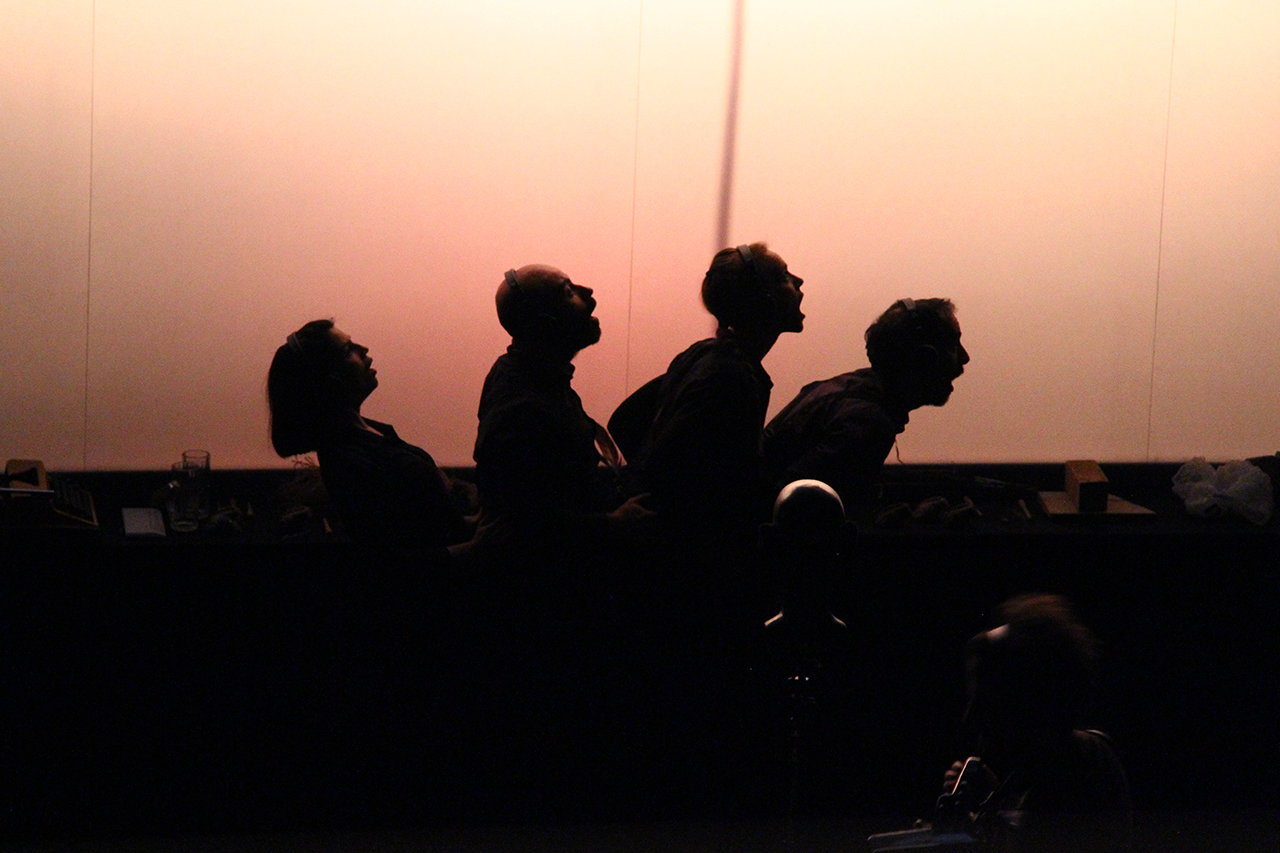 Music Theatre
2017 ︎

Written by
Friedrich Dürrenmatt

Directed by
Alan Alpenfelt

Dramaturg
Simona Gonella

Swiss cast:
Nello Provenzano
Adele Raes
Ulisse Romanò
Massimiliano Zampetti
Adalgisa Vavassori

Moroccan cast:
Chaouqi Abdlaif
Mohamed Courdadi
Oumaima Hadaf
Sardi Younes
Hayat Haddat

Live Music
Gabriele Marangoni
Radouan Makchich (Musician)

Sound
Enrico Mangione
Tommaso Giacopini

Lights
Andrea Borzatta
Aswab Abdelghani

Co-production
LAC Lugano

Using binaural sound techniques, performers and noisemakers, Alan Alpenfelt and his team revisit the Swiss author's apocalyptic text, staging a captivating, psychedelic and stimulating performance.

Dürrenmatt re-tells in a tragicomic key the story of the real trial of a donkey's shadow that took place in the ancient - and now destroyed - Greek city of Abdera. The spark that ignites the unstoppable sequence of events starts when a dentist, Strutione, rents a donkey for an urgent operation outside the city but the blazing heat of the plain forces him to sit in the donkey's shadow. An argument ensues between him and the donkey's owner Anthrax, who accuses him of having paid for the donkey but not for its shadow: the conflict degenerates into a struggle for supreme ideals involving the whole population, political and religious institutions and concluding in an apocalyptic finale.

The show was shortlisted for the Swiss Theatre Encounter 2018 and selected for VIAVAI+ - contrabbando culturale as one of the best shows in Lombardy, Ticino and Wallis.

It has a double cast, Swiss for Italian speaking audience and Moroccan for the Arab speaking audience.
---
Funded by
Republic and Canton of Ticino
Fondazione Dürrenmatt-Kerr
Ernst Göhner Stiftung
Ambassade Suisse au Maroc
---
︎
Upcoming events
15 October 2023
Maison de la Culture, Beni Mellal
(Ma)
17 October 2023
Maison de la Culture, Casablanca
(Ma)
19 Octobre 2023
Maison de la Culture, Azila
(Ma)
21 Octobre 2023
Maison de la Culture Dawdiyate, Marrakech
(Ma)
25 Octobre 2023
Rabat
(Ma)
---
︎
Past events
Marrakech (Ma)
11.12.2022
Azilal (Ma)
09.12.2022
Teatro Litta
Milan, I
13.10.2018
Site
Teatro Foce
Lugano, CH
23-24.1.2018
Site
Teatro Foce
Lugano, CH
12-14.1.2017
---
Theatre / Site Specific
2017 ︎

Written by
Friedrich Dürrenmatt

Directed by
Alan Alpenfelt

With
Nello Provenzano
Adele Raes
Ulisse Romanò
Gabriele Ciavarra
Massimilano Zampetti


Part of the Dürrenmatt trilogy, Operation Vega creatively combines the Swiss political system with Dürrenmatt's interest in Anarchy and his observation on how we can be blinded by our own laws and political hypocricy.
The play was performed for the first time in the Italian language during ChiassoLetteraria Festival at the Parco delle Gole della Breggia, Ticino, Switzerland.

In a dystopian future in which the Confederate States of America and Europe exist and people despised by governments are sent to Venus, the nightmare of the third world war seems to be coming true.
As in the Cold War, the West and the East of the Earth will face each other. Foreign Minister Horace Wood finds himself on a journey to Venus to ask for an ally in the fight against the Russians.

We are able to listen to the entire journey thanks to the intelligence officer Mannerheim, who is in charge of making sure that Wood does not abandon his mission to stay on Venus, as all of his predecessor foreign ministers have mysteriously done.
Wood and his companions find a hostile, backward country, where everyone lives for themselves and no one desires power, a world as utopian as it is difficult to understand, which will reject both Wood and his proposals, despite the dark consequences they foresee.
---
Sustained by
Pro Helvetia,
Charlotte Kerr Dürrenmatt Stiftung,
Ernst Göhner Stiftung, Fondazione Svizzera per la Radio e la Cultura,
Repubblica e Cantone Ticino - Fondi Swisslos,
Città di Chiasso,
Parco delle Gole della Breggia.